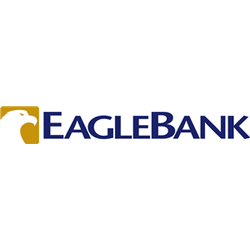 EagleBank
C&I Portfolio Manager III
Sorry, this job has expired.
Vienna, VA
Position Type
Full-Time/Regular
Job Location
8245 Boone Boulevard, Suite 820, Vienna, VA
GENERAL SUMMARY:
The Portfolio Manager III, in conjunction with one or more C&I Relationship Managers (RM), actively manages, services and grows each assigned loan portfolio. The Portfolio Manager III, independently drives the credit process by facilitating the collection of financial information from clients and prospects, overseeing the credit analysis and underwriting of credit, preparing and submitting credit packages for the approval of new loans and for the renewal of existing loans, working with the Relationship Manager(s) to draft term sheets/loan proposals, reviewing loan documents, both internally and attorney prepared, for accuracy prior to loan closing and the day-to-day management of upcoming maturities, past dues and documentation exceptions.
MAJOR DUTIES AND RESPONSIBILITIES:
Takes independent responsibility for the entire credit process and servicing of the loan portfolio.
Ensures that all loans are reviewed or renewed prior to the maturity or reaffirmation date.
Proactively engages the banks Credit Department to coordinate the credit analysis and underwriting of loan transactions.
Maintains timeliness and accuracy of credit analysis and underwriting work product.
Ensures the accuracy of credit packages prior to completion and submission to the appropriate approver.
Actively escalates any credit quality issues or deficiencies within 24 hours of identification.
Maintains consistent customer contact (Owner, Principal, Controller, CFO, or CEO), to obtain requisite credit information.
Coordinates with internal and external parties (appraisers, environmental engineers, attorneys, title companies) to close and modify loan transactions.
Works with the relationship team to mitigate past dues and exceptions.
Reviews and signs off on advance requests and borrowing base reports.
Participates on phone calls and/or face to face meetings with prospective and existing clients.
May present at loan committee
Required Education/Experience:
HS Diploma or Equivalent
Bachelors Degree in Business, Finance or related field or 3 additional years of commercial credit or analysis.
5 years of experience in portfolio management and commercial underwriting including structuring and pricing loan transactions. Must be proficient in evaluating commercial credit risk. Must be able to work autonomously with minimal oversight from the RM.
Formal or in-house credit training
Preferred Education/Experience:
MBA or Masters Degree preferred
We are an equal opportunity employer. Employment selection and related decisions are made without regard to sex, race, age, disability, religion, national origin, color or any other protected class.
72725604
72725604