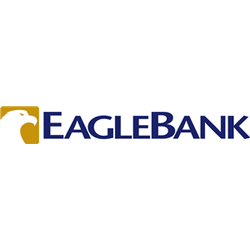 EagleBank
Deposit Operations Assistant
Sorry, this job has expired.
Silver Spring, MD
Position Type
Full-Time/Regular
Job Location
11900 Bournefield Way, Suite 150, Silver Spring, MD
GENERAL SUMMARY: Under general supervision, provides accurate and efficient servicing of all deposit-related functions to ensure that questions and requests for assistance are handled timely. Reconciles General Ledger Accounts, Cashiers Checks, Interest Checks, Goldman Sachs, and Internal Accounts. Reviews new accounts for accuracy and assists in maintaining records management systems. Complies with policies, procedures, and regulatory requirements and completes required training as warranted for the position.
MAJOR DUTIES AND RESPONSIBILITIES:
Reviews daily activity of posted transactions and requests.
Resolves non-post issues, setting up of stop payments, and completing research requests.
Processes new accounts and maintains the accounts within brokered investment companies (CDARS, IND, ICS, UMB, and Folio fn program)
Provides support to the retail branches and other deposit sales areas of the organization related to new account opening, deposit account maintenance, deposit product offering, and use of the core processing system.
Processes updates in the core system for house holding maintenance requests to ensure the proper branch, primary officer, and secondary officer have been assigned.
Complete new accounts review to ensure that the accounts have the proper deposit account documentation, that the documents are tracked, and an exception report is generated.
Monitor, update, and balance the account reconciliation system for cashiers and interest checks.
May process, reconcile, or review general ledger, Goldman Sachs, and Internal accounts.
Required Skills
KNOWLEDGE & SKILLS REQUIRED Required Knowledge & Skills:
Proficient understanding of debits and credits.
Thorough working knowledge of MS Office; strong Excel skills
Thorough understanding of core and support bank processing system.
Thorough understanding of check image retrieval system.
Strong attention to detail
Excellent organization skills
Required Experience
EDUCATION & EXPERIENCE: Required Education/Experience:
High School Diploma or equivalent
2 years of related work experience in deposit operations. Will consider in-house CSR or BSM with a minimum 3 years of internal branch experience. Preferred Education/Experience:
Deposit Operations experience at a financial institution preferred.
We are an equal opportunity employer. Employment selection and related decisions are made without regard to sex, race, age, disability, religion, national origin, color or any other protected class.
79098818
79098818