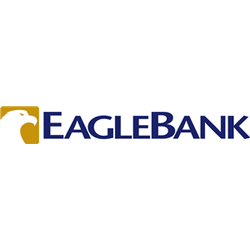 EagleBank
Senior Mortgage Loan Processor
Sorry, this job has expired.
Rockville, MD
Position Type
Full-Time/Regular
Job Location
6010 Executive Boulevard, Suite 300, Rockville, MD
GENERAL SUMMARY:
Reviews and analyzes loan documentation and ensures all items needed are requested from the borrower to prepare loan file and submit to underwriting for approval. Works with Loan Officer, Loan Officer Assistant, Underwriting, and Closing Department in support of the teams efforts to meet or exceed mortgage loan schedules and customer expectations. Gathers information and maintains each file from initial submission to closing. Inputs loan information into the system. Ensures all loan documentation is complete, accurate, verified, and complies with company policy and meets investors guidelines. Orders and coordinates additional loan documents, if required.
MAJOR DUTIES AND RESPONSIBILITIES:
Handles more complex loans such as government loans , jumbo loans and self employed borrowers.
Reviews loan application files for accuracy and completeness.
Conduct pre-underwriting reviews of Borrower documentation , obtaining additional documents as needed to for loan approval the remaining conditions prior to loan closing, and resubmitting loan files to underwriting for final approval once all conditions have been received
Checks, inputs and uploads data in Encompass.
Cultivate and maintain a close relationship with all borrowers and proactively and effectively communicate all information to Borrowers from the time the loan is decisioned through clear-to-close.
Serve as Subject Matter Expert (SME) within the team and provide direction, guidance, and training to staff members
Contacts specified 3rd party entities to verify accuracy of employment, credit, and other information.
Maintains Bank compliance standards by ensuring that all loan documentation complies with policy and is complete, accurate and verified. Review data input in comparison to loan documents and update/inquire accordingly Maintains department standards for timely review of files and pipeline flow.
Researches and reviews Investors/Fannie Mae/Freddie Mac guidelines.
EDUCATION & EXPERIENCE:
Required Education/Experience:
High School Diploma or equivalent required
6 years of recent mortgage processing and underwriting experience
Proficient use of loan origination systems
In-depth knowledge of mortgage loan underwriting criteria and compliance guidelines, including ability to research guidelines Understanding of credit guidelines and ability to read credit reports, tax returns and other income documents
Basic underwriting knowledge/comprehension, including: income calculation, asset review, appraisal review, and understanding of AUS findings, etc.
In-depth knowledge of mortgage lending guidelines and regulations (RESPA, REG B, HMDA, FHA, VA, Conventional, and other products offered)
Preferred Education/Experience:
Proficient in Encompass loan origination system
We are an equal opportunity employer. Employment selection and related decisions are made without regard to sex, race, age, disability, religion, national origin, color or any other protected class.
68678251
68678251